UPSKILL MATH PLUS
Learn Mathematics through our AI based learning portal with the support of our Academic Experts!
Learn more
Theory: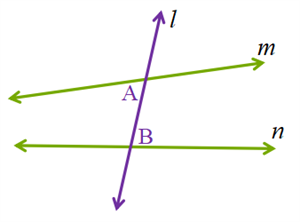 \(m\) and \(n\) are any two non-parallel lines and \(l\) is another line intersecting them at \(A\) and \(B\).
Such intersecting line (\(l\)) is called as
transversal line
.
A
transversal line
is a line that intersects two lines at distinct points.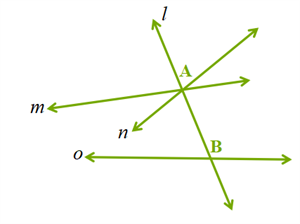 The line \(l\) is not a transversal to the lines \(m\) and \(n\), but it is a transversal to the pair of lines \(m\) and \(o\), \(n\) and \(o\).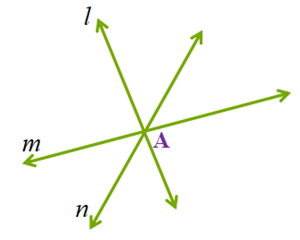 Line \(l\) does not intersect the lines \(m\) and \(n\) at distinct points. So, it is not a transversal line.