Theory:
Based on the uses and the economic values, plants can be broadly classified into the following.
Classification of plants based on uses:
1. Plants used as foods
Paddy, wheat, millets, pulses, vegetables like - carrot, beans, onion, tomato, and fruits like - orange, apple, guava, pomegranate.
2. Plants used as spices
Cinnamon, nutmeg, pepper, cardamom, clove etc.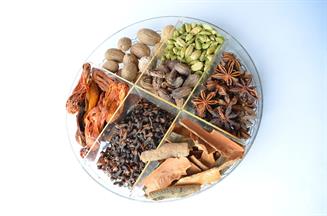 A box of spices
3. Medicinal plants
Neem, tulsi, mint, aloe vera etc.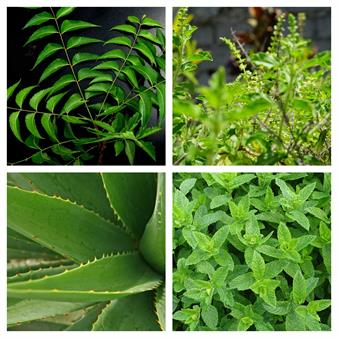 Medicinal plants
4. Plants used as fibres:
Hemp, jute, cotton, flax, coir etc.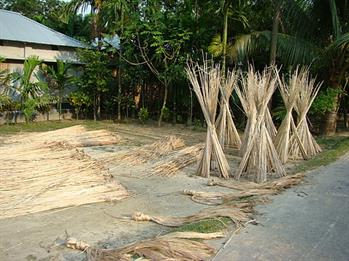 Jute plant stem
5. Timber yielding plants:
Teak, pine, cedar, fir etc.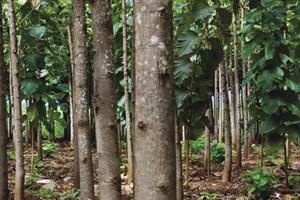 Teak tree
6. Ornamental plants:
Rose, lavender, marigold, crotons, daffodil, and lily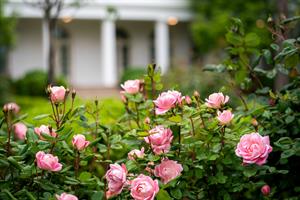 Rose plant
World food day
is celebrated on the \(16th\) of \(October\). The aim of celebrating the day is to promote worldwide awareness on hunger, the need to ensure food security, nutritious diet for all.
World food day is celebrated by the
Food and Agriculture Organization
(
FAO
) of the
United Nations
. World food day adopts a different theme each year.
https://upload.wikimedia.org/wikipedia/commons/thumb/5/53/Jute_Cultivation_and_Processing_Bangladesh_%284%29.JPG/512px-Jute_Cultivation_and_Processing_Bangladesh_%284%29.JPG
https://upload.wikimedia.org/wikipedia/commons/3/32/Teak-tree-plantation.jpg
flickr.com/photos/whitehouse45/49854267063