Theory:
Walt Whitman
was born on May \(31\), \(1819\), in
New York
,
U.S.A.
He was an
American Essayist
,
Poet
and
Journalist
. He belonged to both the
transcendentalist
and
realism
periods in America. The Transcendentalist Movement in the \(1830s\) focussed on people being
self-reliant
and the goodness of people and
nature
. Realism focuses on the representation of facts as it is without
distortion
. Whitman's work portrays little of Transcendent ideologies as he was the
bridge
between the two periods. He wrote about the
everyday life
of common people. It can be seen as a reaction to the previous romantic movement, which focused on being idealistic and individual emotions.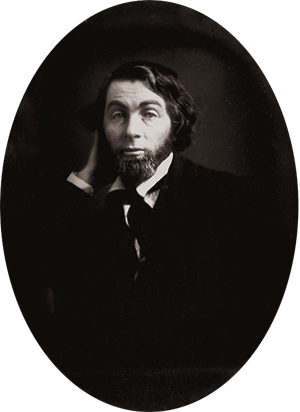 Walt Whitman*
Whitman has to be credited for inventing the
'Free Verse
'
, an open form of poetry which does not follow any rigid pattern or form. It does not contain
musical patterns
and rhyme schemes. It follows the rhythm of
normal routine conversations
. Whitman's interest in free verse stems from his love for Italian Opera.
Whitman quit his school at the age of \(11\) and yet managed to find work as a teacher, journalist and clerk. But he also took up odd jobs as a paper boy and
apprentice
to reach greater heights. Whitman had the greatest influence on
Emmerson
, the philosopher who believed that the human soul should be given prominence but only in a collective way. Whitman published
'

Leaves of Grass

'
in \(1855\) with his own money. He spent writing and re-writing it throughout his life. He praises nature and the individual's role in it. It is even claimed as an
American Epic
by a few scholars. Rather than having the book and the author's name on the cover, it had a picture of Whitman himself in
workman's clothes
to represent the American common man who was a labourer.
Whitman's poems have
timelessness
as a unique feature. He talks about the constant battle or connection between the
individual
and
nature
. He envisioned
Democracy
as a political movement and vehemently wrote about it.
Famous works:
Leaves of Grass
Life and Adventures of Jack Engle
The Half-Breed; A Tale of the Western Frontier
Memoranda During the War
Drum-Taps
https://en.wikipedia.org/wiki/Walt_Whitman