Theory:
Carolyn Wells
was born on June \(18\), \(1862\), in
New Jersey
. She is a well-acclaimed
American poet
and writer. She was born to
William E
and
Anna Wells
. She had a
passion for writing
from a very young age. She had a hearing loss caused by
Scarlet fever
when she was as young as
six
. She wrote to compensate the loss of hearing stories. She focussed on
Mysteries
,
parodies
and mostly
Children's literature
.
She started her career as a
librarian
at the
Rahway Library Association
. She was very much interested in
puzzles
, which led her to write her first book, '
At the Sign of the Sphinx
', which was a collection of
literary charades
. Scholars have selected the book as being culturally important. It was published in \(1886\). It was only after \(1990\) that Well wrote numerous novels and collections of poetry. During the first half of her writing career, she focused on poetry, mysteries and humour. She was so lured by
Anna Katherine Green's mystery novels
as a child, that she devoted herself to the genre of mystery. She introduced something known as
Fleming Stone Detective stories
, which became quite popular.
Wells conducted annual series based on
Short Crime Fiction
, selecting the
Best American Mystery
Stories of the Year. Her poetry was also collected and published in famous
Newspapers
like '
The New York Herald
'
. She included
illustrations
and
cartoons
in her works. Her first illustrated work was '
Animal Alphabet
', which was a two-part series. She mentioned about her love for mysteries in her autobiography, '
The Rest of My Life
'
.
Major Works:
The Jungle Book
The Story of Betty
The Furthest Fury
The Vanity Case
Two Little Women
A Parody Anthology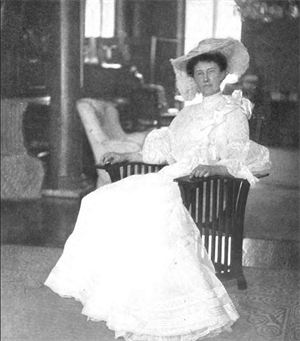 Carolyn Wells*