Coorg, or Kodagu, the smallest district of Karnataka, is home to evergreen rainforests, spices and coffee plantations. Evergreen rainforests cover thirty per cent of this district. During the monsoons, it pours enough to keep many visitors away. The season of joy commences from September and continues till March. The weather is perfect, with some showers thrown in for good measure. The air breathes of invigorating coffee. Coffee estates and colonial bungalows stand tucked under tree canopies in prime corners.
Explanation
:
As previously mentioned, Coorg is one of Karnataka's most well-known hill stations and is covered in hills; this place is also known as "
Kodagu
." There are coffee, spice, and evergreen rainforests in this region. Additionally, these evergreen forests make up around \(30\)% of the Coorg hill station.
During the monsoon, Coorg experiences intense rainfall that prevents outside visitors from arriving. Visitors can visit Coorg from
September
through
March
, which is the best time to go there after the period of heavy rain has passed. The air would be filled with the strong aroma of coffee because there are
coffee plantations
nearby, and the weather would be excellent, with little rain throughout this time. The overabundance of nature has buried coffee farms and colonial homes within such a dense jungle.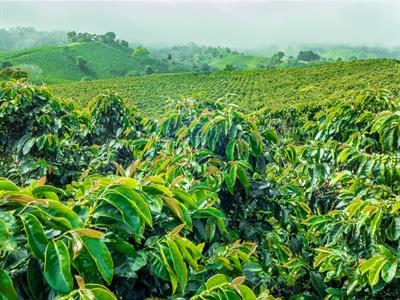 Coffee plantation
Meaning of difficult words:
| | | |
| --- | --- | --- |
| S.No | Words | Meaning |
| 1. | Invigorate | Making someone feel strong and energetic |
| 2. | Plantation | A large farm or estate for growing tea, coffee, sugarcane etc. |
| 3. | Canopy | A uppermost branch of a tree in a forest3. |
National Council of Educational Research and Training (2007). Glimpses of India - Coorg - Lokesh Abrol (pp 90-94). Published at the Publication Division by the Secretary, National Council of Educational Research and Training, Sri Aurobindo Marg, New Delhi.