Frederick McCarthy Forsyth
was born on \(5\)
August \(1938\)
in
Kent
,
England
. He was an
English
novelist
and
journalist
. He attended the
University of Grenada
,
Spain
.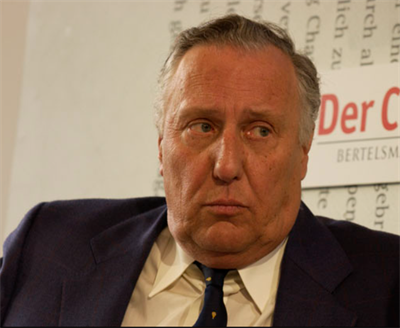 Frederick Forsyth*
He initially started working in the
Royal Air Force
, rendering National service. He later became a journalist and travelled across the World to report wars and disasters. He worked in the World famous
Reuters
and
BBC
as
Assistant Diplomatic Correspondent
. He played an important role in reporting the
Nigerian Civil war
between
Biafra
and
Nigeria
. When BBC did not heed his request to cover the war, since they were obsessed with the
Vietnam war
, he quit his job and stayed in Nigeria for two years to give a true report.
During his initial days as a reporter, he covered the
assassination
of French
President Charles de
Gaulle
. He used this experience to start his first novel. The novel
'The Day of the Jackal'
was published in \(1971\) and went on to gain more awards. He also created an imaginary organisation named
Odessa
, as his second novel,
'The Odessa Files',
was based on this organisation that
ex Nazis
. His novels most often comprised themes and topics like
mercenaries
,
assassins
,
Nazis
,
murderers
,
terrorists
,
special forces soldiers
, and
fighter pilots
. He was famous as an author who brought
thriller
into every household. He was appointed the commander of the
Order of British
Empire
in \(1997\) for his services in literature.
Notable Works:
The Dogs of War
The Shepherd
The Devil's Alternative
No Comebacks
There are no Snakes in Ireland
The Phantom of Manhattan