Harry Sinclair Lewis
, also known as
Sinclair Lewis
, was born on
February
\(7\), \(1885\). He was born in the
village of Sauk Centre
,
Minnesota
. He was an American writer and playwright. His parents were Edwin J. Lewis (
a physician
) and Emma Kermott Lewis.
Sinclair Lewis became the first author from the
United States
to receive the
Nobel Prize
in
Literature
. After winning the Nobel Prize, he wrote eleven more novels, ten of which appeared in his lifetime. The best remembered is
It Can't Happen Here
(1935), a novel about the election of a fascist to the American presidency.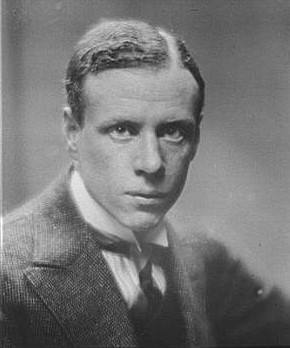 Harry Sinclair Lewis*
His most famous novels are,
Main Street (\(1920\))
Babbitt (\(1922\))
Arrowsmith (\(1925\))
Elmer Gantry (\(1927\))
Dodsworth (\(1929\))
It Can't Happen Here (\(1935\))
Sinclair Lewis passed away on January \(10\), \(1951\).