On the way to the city I worried very little over my failure to find Lutkins. I was too busy thinking about Bill Magnuson. Really, I considered returning to New Mullion to practise law. If I had found Bill so deep and richly human, might I not grow to love Fritz and Gustaff and a hundred other slow-spoken, simple, wise neighbours? I pictured an honest and happy life beyond the strict limits of universities and law firms. I was excited. I had found a treasure. I had discovered a new way of life.
But if I did not think much about Lutkins, the office did. I found them all upset. Next morning the case was coming up in the court, and they had to have Lutkins. I was a shameful, useless fool. That morning my promising legal career almost came to an end before it had begun.
The Chief almost murdered me. He hinted that I might do well at digging ditches. I was ordered back to New Mullion, and with me went a man who had worked with Lutkins. I was rather sorry, because it would prevent my loafing all over again with Bill.
When the train arrived at New Mullion, Bill was on the station platform, near his cart. Strangely enough, that old tigress, Lutkins' mother was there talking and laughing with Bill, not quarrelling at all.
From the train steps I pointed Bill out to my companion and said, "There's a fine fellow, a real man. I spent the day with him."
"He helped you hunt for Oliver Lutkins?"
"Yes, he helped me a lot."
"He must have; he's Lutkins himself."
What really hurt me was that when I served the summons, Lutkins and his mother laughed at me as though I were a bright boy of seven. With loving kindness they begged me to go with them to a neighbour's house for a cup of coffee.
"I told them about you and they're anxious to look at you," said Lutkins joyfully. "They're about the only folks in the town that missed seeing you yesterday."
Explanation:
While the narrator was heading back toward the city, he did not regret his
failure
to deliver the summons to Lutkins; instead, he was
happy
. He was still thinking about the hack driver and felt like returning to
New Mullion
and starting his practice there. He felt an attachment with all the villagers, such as
Fritz
and
Gutsaff
, whom he considered
humble speakers
and
wise neighbours
.
The narrator imagined a life which was
honest
,
straightforward
and
joyous
beyond the rigid confines of academic institutions and legal practises. He was so happy that he felt like he had got some kind of treasure and had found a new way of life.
Though the narrator was not so anxious about finding Lutkins, his firm was. When they learned that he was unable to deliver the
summons
, the people became quite agitated. He was
humiliated
by being called
shameful
and
unproductive
. The narrator then says that his bright legal career nearly ended that morning before it even got started.
The narrator says, "
The Chief almost murdered me
", which denotes the expression of the
Chief
. He made a suggestion that the narrator may be good at digging ditches. It means that he was not fit to serve the summons. A guy who had worked with Lutkins was sent with him when he was told to return to
New Mullion
. The narrator was feeling bad not for what happened but because he would miss the chance to be with the hack driver.
When the narrator and his new partner reached New Mullion station, they saw the hack driver on the
platform
. But to the narrator's surprise, the hack driver was talking and laughing with Lutkins's mother, whom the narrator compares to a tigress for her
rude behaviour
. He then told his companion that it was the hack driver, a lovely man who assisted him in searching for Lutkins. But he was astonished by the answer given by the partner. The man who had helped him find Lutkins was none other than Lutkins himself. The thing that pinched the narrator significantly was that both the son and the mother laughed at him when he served Lutkins with the summons. Not only this, Lutkins and his mother requested him to join them for a
coffee
at a
neighbour's house
.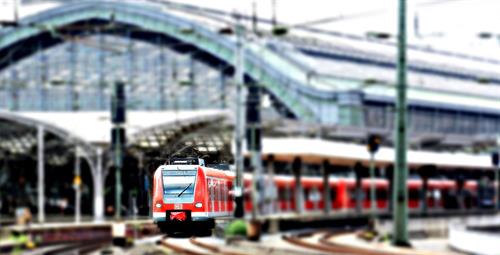 New Mullion Railway Station (just for reference)

The hack driver then says that he had told his neighbours about the narrator, and they were curious to see him. Then he says they were the only people left in the village who had not seen him yesterday when he searched for Lutkins.
Meanings of the difficult words:
| | | |
| --- | --- | --- |
| S.No | Words | Meanings |
| 1 | Neighbour | Someone who lives very close to you |
| 2 | Treasure | Very valuable things, usually in the form of a store of precious metals or precious stones |
| 3 | Quarrel | An angry disagreement between two or more people or groups |
National Council of Educational Research and Training (2007). The Hack Driver- Sinclair Lewis (pp. 47-53). Published at the Publication Division by the Secretary, National Council of Educational Research and Training, Sri Aurobindo Marg, New Delhi.