William Sydney Porter
, also known as
O. Henry
, was born on
11 September 1862
in
Greensboro
,
North Carolina
. He was a famous American short story writer. He was known for his
intelligence
,
story-telling character
and
musical talents
. Henry's parents were
Algernon Sidney
Porter
(a physician) and
Mary Jane Virginia Swaim Porter
.
Henry did his schooling from his aunt
Evelina Maria Porter's elementary school
in
1876
. After completing his elementary education, Henry joined
Lindsey Street High School
. Then he started working in his uncle's drug store (medical shop or pharmacy) in Greensboro in
1876
.
O. Henry wrote numerous short stories. He had a deep affection for the city (New York), which he called "
Bagdad-on-the-Subway
". Many of his stories take place in New York City, while others are set in small towns or other cities.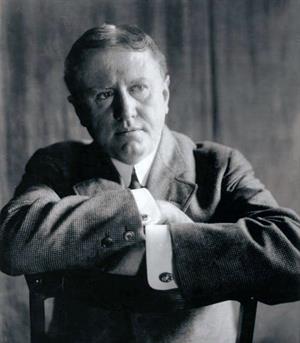 William Sydney Porter
Some of his most important works are:
The Duplicity of Hargraves

(1902)

A Retrieved Reformation

(1903)

The Cop and the Anthem

(1904)

The Gift of the Magi

(1905)

The Ransom of Red Chief

(1907)
William Sydney Porter
died on
June 5, 1910
, in New York.