Theory:
"
Think before you speak
," as the saying goes, while speaking, try to speak softly and gently. It will be soothing to the ears for the opposite person, and also make everyone feel comfortable. The poet stresses on how we have to speak to a
poor person
, a
child
,
youth
,
older people
, and even to
god
and
oneself
. The way you speak will always affect everyone. Gentle speech will always come from the heart and will help the people who are going through lots of problems in their life.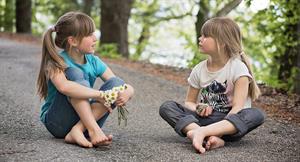 The
words
we
speak
will
last till the world ends
. It stays in a person's heart and will always remain. So, always talk gently; it will change lives.