PUMPA - THE SMART LEARNING APP
Take a 10 minutes test to understand your learning levels and get personalised training plan!
Download now on Google Play
The following bar graph shows the number of books sold by a publisher during the five consecutive years. Read the bar graph and answer the following questions.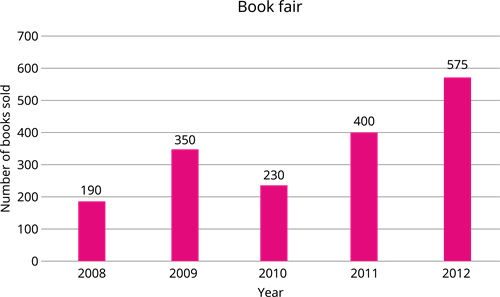 (i)
How many books were sold in \(2009\), \(2011\) and \(2012\) years?
(ii)
In which year \(575\) books sold?
(iii)
How many years less than \(500\) books sold?