UPSKILL MATH PLUS
Learn Mathematics through our AI based learning portal with the support of our Academic Experts!
Learn more
Theory:
A
number
is a
mathematical object
which is used to
count
and
measure
.
Let's recall the classification of numbers that we learned in the previous grades.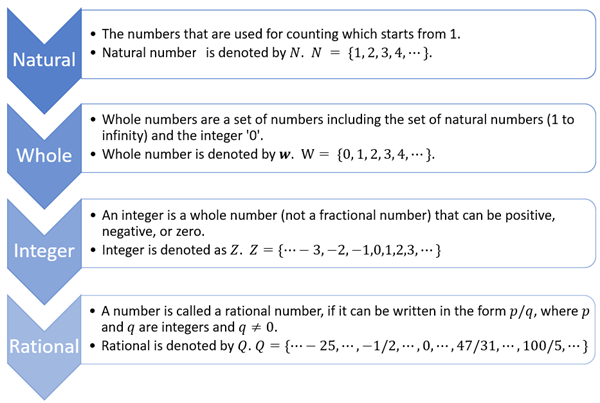 Every natural number is a whole number, integer and rational.
Every whole number is an integer and rational.
Every integer is a rational number.
Here come the pictorial forms of the classification of numbers: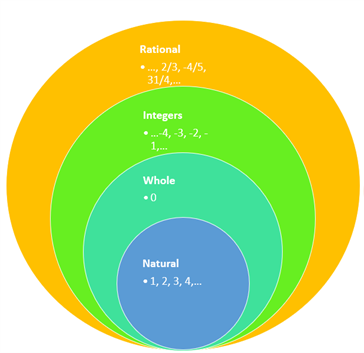 By the definition of a subset of a set, the following result is obvious.