In everyday life, the products we use, such as mayonnaise, jelly, and butter are the colloidal solution.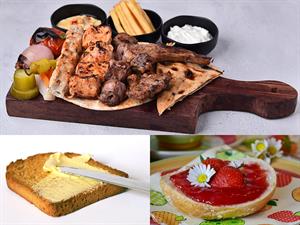 Colloidal solution examples
Colloidal Solution:
A colloidal solution
is a
heterogeneous
mixture. In the colloidal solution, the particles of a colloid
uniformly
spread throughout the solution.
A colloidal solution contains finely
divided
particles (Approximately \(1\) to \(1000\) millimicrons in size), dispersed within a continuous medium in such a manner that prevents them from being filtered easily or settled rapidly.
1. Milk
2. Hair cream
3. Toothpaste
4. Fog, Mist, Smog
5. Cheese butter
6. Paint etc.
Properties of a Colloidal Solution: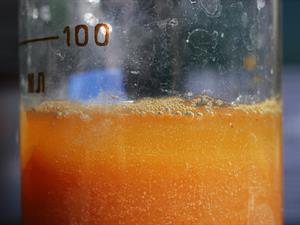 1
. Colloidal solution is a
heterogeneous
mixture.
2
. A colloidal solution is quite stable so that it
does not settle down
when left undisturbed.
3
. Though the size of the particle here is so tiny,
you cannot see with naked eyes
.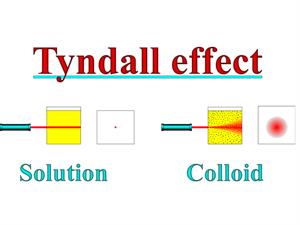 4
. Colloidal particles can
scatter
a beam of light passing through it and make its path visible.
Types of Colloidal Solutions:
Classification of colloids based on the
physical
state of the
dispersed
phase and
dispersion
medium.
(a)
.
Dispersed phase:
The dispersed phase is described as a phase that is
scattered
or present in the form of colloidal particles.
(b)
.
Dispersed medium:
The dispersed phase is the medium in which colloidal particles are
distributed
.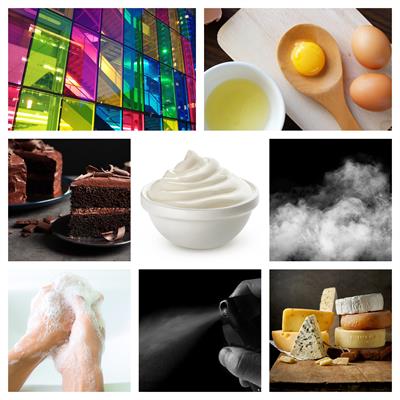 | | | | | |
| --- | --- | --- | --- | --- |
| S.No | Name | Dispersed phase | Dispersed medium | Example |
| 1. | | Solid | Solid | Colored glass, Gems, Alloys. |
| 2. | | Solid | Liquid | Paint, Fruit jellies, Dye, Ink, Egg white |
| 3. | | Solid | Gas | Smoke |
| 4. | | Liquid | Solid | Cheese, Butter. |
| 5. | | Liquid | Liquid | Milk, Oil in water, Mayonnaise, Face cream. |
| 6. | | Liquid | Gas | Fog, Mist, Clouds, Body sprays. |
| 7. | | Gas | Liquid | Soap lather, Shaving cream, Coffee froth |
| 8. | | Gas | Solid | Rubber, Sponge, Cake, Bread |