Theory:
Matter and energy are responsible for all manifestations, phenomena, and the evolution of life in the universe. All of the objects in our universe are made of some form of matter. Some of these objects are perceived through our senses of sight, touch, hearing, taste, and smell. A glass tumbler can be seen, the smell of agarbatti burning can be sensed, and the wind can be felt. All kinds of matter possess mass and occupy space.
Matter is anything, which occupies
space or volume
and
mass
and can be perceived by our senses.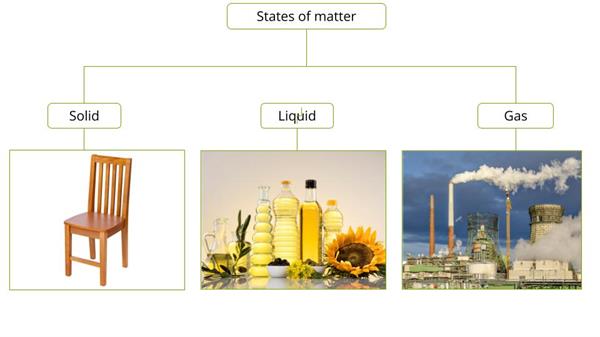 Matter consists of
atoms
or
molecules
or
ions
.
An atom is the smallest particle consists of neutron (n), electron (e) and protons (p). Atoms exhibit all the properties of elements.
| | |
| --- | --- |
| Particles | Charge |
| Proton (p) | \(+1\) |
| Neutron (n) | \(0\) |
| Electron (e) | \(-1\) |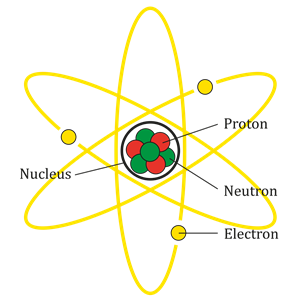 Atom
Molecules consist of the
same or different kind of atoms
.

Atoms of the same kind of molecules

Atoms of different kind of molecules
Ions are atoms or group of atoms having
positive or negative charges
. The
positively charged ions
are called
cations
, and
negatively charged ions
are called
anions
.
Example:
Where,
is cation.
is anion.
https://upload.wikimedia.org/wikipedia/commons/thumb/8/80/Atom_Diagram.svg/1200px-Atom_Diagram.svg.png
https://files.mtstatic.com/site_4334/15589/0?Expires=1622545091&Signature=E2HGHfm7jFioCQOek9gSfXQWuDB1AruC4X16qDIFfxUjSOOdfa0omw-Vn8Gte1fNrG7M8oDxZ0u-EnTqZEWxB-E5ugJJmR7n3uRuPwBLv4qIab8X9MaX5ypGcajdD7u8ZeRCfajuVGupXcYo7M89J3e8ZMbOS0k4mcvPTOpGgfo_&Key-Pair-Id=APKAJ5Y6AV4GI7A555NA
https://th.bing.com/th/id/OIP.z_6qoDFtg1NDTwKO4BR4ZwAAAA?w=125&h=130&c=7&o=5&pid=1.7