Theory:
3. Floriculture or flower farming:
The art of
cultivation of flowering and ornamental plants
in gardens for beauty or floristry is known as
floriculture
.
This type of horticulture is concerned with the cultivation of traditional flowers, cut flowers, bedding plants, foliage potted plants, arboriculture trees, turfgrass for various uses such as beautification and different value-added products such as
essential oils
,
pharmaceutical
and
nutraceutical compounds
.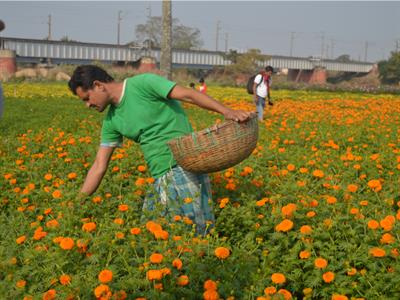 Flower farming
Geraniums (Pelargonium), Busy lizzies (Impatiens), Chrysanthemum and Petunia etc.
Flowers are used for various purposes as follows:
Flowers are used for various decoration purposes.
For personal needs, religious and ceremonial offerings.
They are the reason behind the colour and beauty of a garden.
They play a significant role in increasing the economy of a country.
The study of designing and constructing landscapes in
homes, business firms and public areas
to imitate natural scenery is known as
landscape gardening
.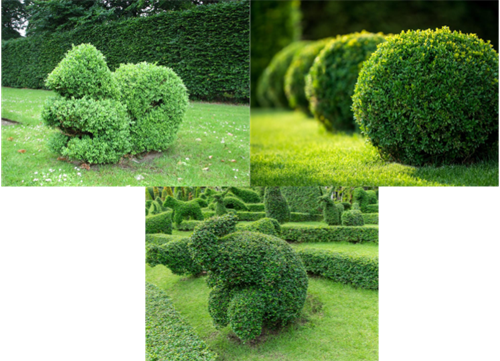 Landscape gardening
Uzhavan App:
Uzhavan (farmer)
is a mobile application launched by the
Government of Tamil Nadu
. This is an app the farmers can use to collect various information about
farm subsidies, farm equipments, crop insurance and weather condition
. This app also provides information about the available stock of seeds and fertilizers in local government and private stores.
Pradhan Mantri Fasal Bima Yojana (PMFBY):
\(PMFBY\)
is an agricultural crops insurance scheme introduced by the
Government of India
on \(18th\)
February
\(2016\). In this scheme, the
Government of India
provides insurance cover and financial assistance to farmers.