Theory:
A presentation is primarily a
visual communication tool;
therefore, you should use objects like
text boxes
,
images
,
tables
,
drawings
,
charts
and
video
to your presentations.
Insert a Picture in a slide:
Pictures are often used in presentations to convey a large amount of information more quickly than text.
To Insert a Picture in a slide,
choose, Insert (Menu bar) Image or click the Insert image icon from the Standard Toolbar.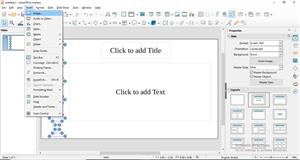 or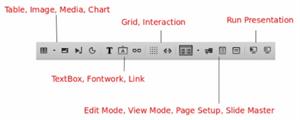 Select the image to be included in the presentation from the appropriate location.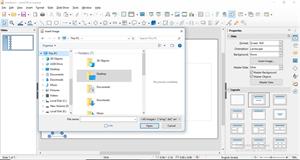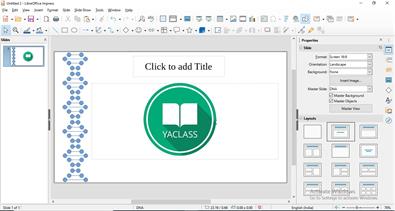 When you select an image inside a slide the, Graphic formatting group appears in the Sidebar, where you can change image-specific attributes.