Theory:
Origin of continents
Pangea

: The Super Continent.
The Sea surrounding Panagea is

Panthalassa

.
These landmasses moved away from each other

200 million years ago

to gain the present position as continents and oceans.
The Earth is covered by

71 percent water, and the rest 29 per cent

is covered by

land.

The surface of the Earth is not even.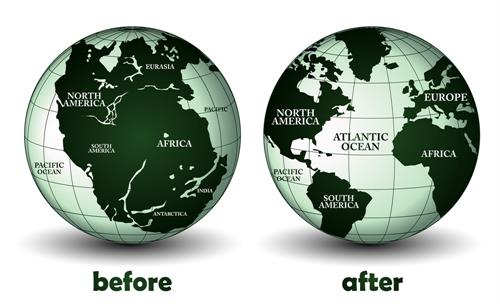 Land classification during the Sangam period
| | | |
| --- | --- | --- |
| S.No. | Landscape | Attribute |
| 1 | Kurinji | Moutain and its associated land forms |
| 2 | Mullai | Forest and its related land forms |
| 3 | Marutham | Agricultural and its adjoining areas |
| 4 | Neithal | Sea and its surroundings |
| 5 | Palai | Desert region |