Theory:
Tamil Nadu is a land of rich religious heritage and culture, which offers every chance to its tourists and pilgrims to get enchanted with the vast plethora of history and beauty. Tamil Nadu is a beautiful destination to explore and experience our past cultural heritage with all the present amenities. Tamil Nadu is a blend of
ancient tradition and modern culture
.
Tamil Nadu has a glorious
millennium-year-old history
; and at present, that is paving the way for it to become one of the most promising states in the country. Once upon a time, this state was ruled by three mighty kingdoms the Cholas, the Cheras and the Pallavas. Each dynasty has enriched the place with its customs and traditions.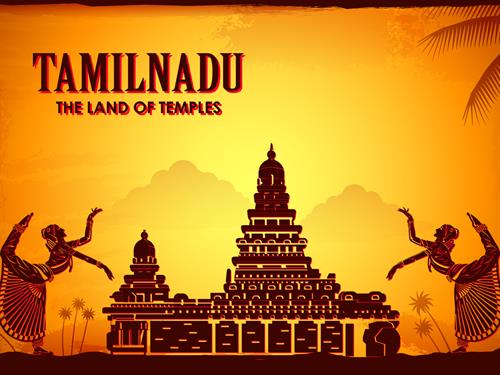 Tamil Nadu sees many tourists coming from all over the world to pay a visit to the famous Meenakshi Temple, the tip of India -
Kanyakumari
or the beautiful hill station of
Ooty
. There is a great fascination to explore the ruins of the forts and palaces of the then great dynasties. The delicately carved structure of the
Mahabalipuram
shore temple and rathas offers an insight into the architectural splendour of the Indian Civilization.
The Government of Tamil Nadu has recognized the importance of tourism long ago and channelled its development in an appropriate direction. Exploring new avenues like medical tourism and adventure tourism in the past decades have helped Tamil Nadu tourism to achieve more than twenty per cent annual growth. Tamil Nadu earns the largest share of income from tourism in India.