PUMPA - THE SMART LEARNING APP
Take a 10 minutes test to understand your learning levels and get personalised training plan!
Download now on Google Play
Theory:
International tourism
may be defined as the act of travelling to a country other than where you live for no more than one year for leisure or business purposes.
Inbound Tourism
: Touring within the native country
Outbound Tourism
: Touring in foreign countries
International travel is made to visit the places of international importance and gain knowledge about their culture and customs. For this, there are certain travel forms and formalities to be fulfilled by the tourists, such as passport, visa, Foreign Currency, Air ticket, Travel insurance, and other immigration details. The eligibility to travel and documents required for the travel differs from country to country.
Passport
- An official document issued by a government, certifying the holder's identity and citizenship and entitling them to travel under its protection to and from foreign countries.
VISA
– A document issued to a person (or) a stamp marked on the passport of a person that admits or permits the holding person to visit or stay in the country (issuing country).
Tourist VISA
- Recreation sightseeing
Student VISA
– Higher education
Employment VISA
– Work in a country
Medical VISA
– Medical treatment in a reputed hospital of a country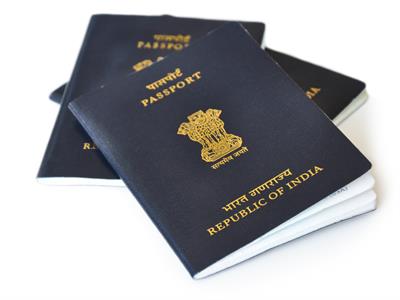 Do we (Indian Citizens) need a passport to travel within India?
No.
You do not need to have a passport for domestic flights. But, you need to carry one photo identity card (Voter ID, PAN Card, Driving Licence, etc..) It is only required to validate that you are the same person for which the ticket has been booked.