The history of modern India helps us understand the ministerial, socio-economic, and civilisation advancement in the country's ancestry. From the beginning of the European invasion, all forms of their official communications were recorded and safeguarded. These well-preserved records kept in Europe and India reveals to us the connection between India and Europe.
The sources which help us to reconstruct the past can be classified into:
Written sources
Material sources
Written sources
are the ones that are in the form of written text. It includes contemporary letters, administrative texts, biographies, autobiographies, official documents, political declarations, manuscripts, etc.
The Europeans learned about India's vast wealth from the accounts of Marco Polo, Vasco da Gama and other similar sources. So they began to come to India to do business with a vested interest. There are many Indians who helped the Europeans to do business; among them, one of the important people was Ananda Rangam. He was an interpreter who lived in Pondicherry helped the French to do business with Indians. The diaries of him reveal all day to day business activities for a period between 1736 and 1760. Ananda Rangam's diary is the sole written historical documentation for that period that is still extant today.
Due to the revolution and advancement in printing technologies, many books were printed and issued in various languages. People started to learn many things in various fields like art, literature, history, science and technology.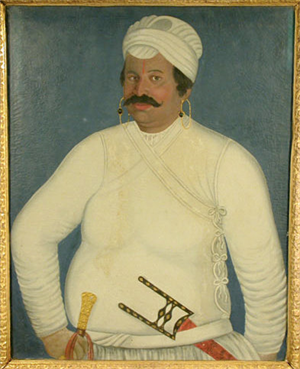 Ananda Rangam
Archives
: The place where all ancient documents are safeguarded.
The National Archives of India (NAI)
is one of the biggest Asian archives of governmental records situated in New Delhi. It keeps communications of past governmental machinery of various departments, which can be used as a guide.
Tamil Nadu Archives
: - One of the largest and oldest archives of South India is Tamil Nadu Archives, located in Chennai. Almost all records are present in English, but it has few records written in other languages, such as Dutch, Danish, Persian and Marathi, Portuguese, Tamil and Urdu. Some examples from Tamil Nadu archives are as given below:
Dutch records

(1642 Volumes) between1657 to 1845 related to Cochin and Coromandel Coast.

Records of Danish

from 1777 to 1845.

Henry Dodwell

was an acting Vice-Principal from Teachers College, Saidapet. He was appointed as a Curator, Madras Record Office. He was assigned to prepare the Calendars of the old records by the British government. He completed it with great effort and published it in 1917. Henry Dodwell is considered as the Guardian of the Records.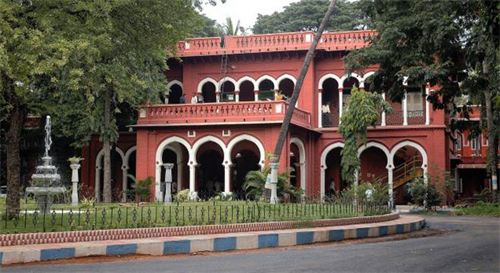 Tamil Nadu Archives
Details of famous historical persons and national leaders who belong to modern Indian history can be perceived from
paintings
and
sculptures
. Historical buildings like St. Francis Church at Cochin, St. Louis Fort at Pondicherry, St. George Fort in Madras, St. David fort in Cuddalore, India Gate, Parliament House, and President House in New Delhi, etc. portray the different forms and techniques of Indian
architecture
.
The
antiquities
that are collected and safeguarded in museums help us to nurture our cultural inheritance. Among various articles,
"Coins"
are the important evidence that provides information on important events such as wars and victories, achievements and the functioning of government. As far as the Indian modern coinage is concerned, it started in 1862. There are coins issued by Queen Victoria and Edward VII, and many others. Those coins bore the faces of them.
The Reserve Bank of India was set up in 1935. It is the only authorised government establishment that prints and issues the coins and currencies for the Government of India. In January 1938, it printed and circulated the first paper currency, "5 rupee note," that bore King George VI.
https://www.rarebooksocietyofindia.org/photo_archive/196174216674_453563846674
https://th.thgim.com/migration_catalog/article10412378.ece/ALTERNATES/FREE_660/18MP_TAMIL_NADU_ARCHIVES