Theory:
In this chapter, Citizens and Citizenship, we will read about the,
Meaning, definition of citizens and citizenship
The Constitutional Provisions of India
Acquisition and termination of Indian citizenship
Nature of overseas citizenship of India
Rights and responsibility of a citizen
Civics
is the study of government. The word '
Citizen'
is derived from the
Latin word
'Civis', which means resident of a City-State of
Ancient Rome
. After the disappearance of City-State system, it has been used to mean a member of the State.
Citizen and Citizenship:
Citizen
is a person of a country who is entitled to enjoy all the
legal rights
and
privileges
granted by a state and is obligated to obey its laws and to fulfil his duties.
Citizenship
is the status given to the citizens which provide them the right to legally live in a country as long as they want.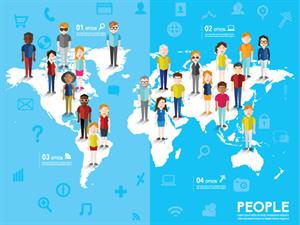 Citizens of countries
Types of Citizen

There are two types of citizens, Natural and Naturalised citizens.
1.
Natural citizens
: Are the citizens by birth.
2.
Naturalised citizens
: Are the one who acquires citizenship.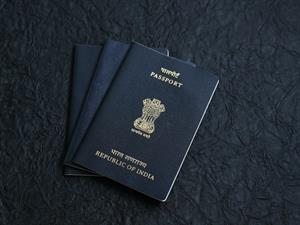 Indian passport
The Constitutional Provisions of India:
The Constitution deals with citizenship from
Articles 5 to 11
under
Part II
. It does not deal with the problem of acquisition or loss of citizenship after its commencement. Instead, it empowers the
Parliament
to enact a law for other matters relating to citizenship.
Accordingly, the Parliament has enacted the
Citizenship Act, \(1955\)
.