"Never shall a young man,
Thrown into despair
By those great honey-coloured
Ramparts at your ear,
Love you for yourself alone
And not your yellow hair."
Explanation:
The poem
'

For Anne Gregory

'
is written by
William Butler Yeats
in a
conversational
tone. The poem is a conversation between Anne Gregory and the poet. The poem talks about how different people perceive beauty. Human beings age, and slowly
beauty
fades away. It is a
temporary
thing, and there is no way that one can stay
young
and retain everything. The poem also connects love to beauty.
The poet initially
compliments
Anne Gregory for her beauty. He talks about her
honey-coloured
hair. Women in the earlier days were adored for their
locks
and
curls
. People gave too much
prominence
to a very trivial thing like
hair
. Men went after women having golden hair as they found it attractive. The poet calls her hair
ramparts
. Ramparts are
protective forts
that help one to be safe. So the poet indicates that her hair is like a fortress that gives a frame to her face.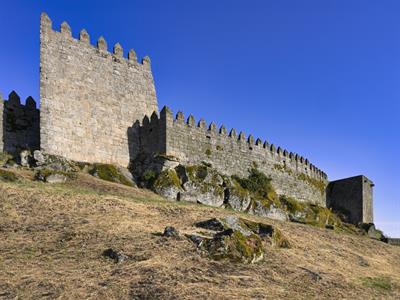 Ramparts
Anne Gregory has also broken a lot of
young men's
hearts. These are men thrown into
desperation
due to
rejection
. They are sad that they are not lucky enough to experience the love of Miss Gregory. But the poet
contradicts
the view by saying that these men are not desperate because they truly love her. Rather they are in despair that they could not possess the girl with the honey-coloured ramparts. The poet thus states that it is difficult to find people who love her for who she is as a person. The men are only
attracted
to her physical beauty. These men cannot be deemed perfect lovers as their love might
fade away
if Miss Gregory loses her hair and beauty.
Meaning of difficult words:
| | | |
| --- | --- | --- |
| S.No | Words | Meaning |
| 1 | Despair | Extreme sadness |
| 2 | Ramparts | The high, wide walls around a castle or fort |
| 3 | Conversational | In a talking/ dialogue tone |
| 4 | Perceive | The way one sees a thing |
| 5 | Retain | To keep or hold back |
| 6 | Locks | The end of the hair |
| 7 | Contradict | To negate what one said |
| 8 | Trivial | Not very important |
National Council of Educational Research and Training (2006). Beehive. For Anne Gregory - William Butler Yeats (pp. 140-141). Published at the Publication Division by the Secretary, National Council of Educational Research and Training, Sri Aurobindo Marg, New Delhi.