During our childhood in Goa, the baker used to be our friend, companion and guide. He used to come at least twice a day. Once, when he set out in the morning on his selling round, and then again, when he returned after emptying his huge basket. The jingling thud of his bamboo woke us up from sleep and we ran to meet and greet him. Why was it so? Was it for the love of the loaf? Not at all. The loaves were bought by some Paskine or Bastine, the maid-servant of the house! What we longed for were those bread-bangles which we chose carefully. Sometimes it was sweet bread of a special kind.
Explanation
:
The narrator and his friends were close to the baker during his childhood in Goa, as indicated by the lines above. According to the narrator, the baker was more than simply his friend; he also served as his guide. The baker used to come twice a day, once while he was out selling his loaves and again while he was coming back after selling all of them.
Children would be awakened in the morning by the baker's
bamboo stick
sound. The kids would be delighted to see him and make their selection from the bread bangles.
As has been said, "
Paskine
" or "
Bastine
" refers to a housemaid or servant. The baker used to deliver bread to the maids, and the kids used to get "bread bangles." The author claims that although the kids didn't want bread from the bakers, they were behind him waiting for their favourite "
bread bangles
". The term "
bread bangles
" refers to bread that is shaped like a
bangle
, known as "
Kankonn
."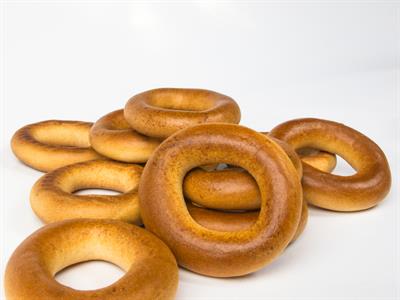 Bread-Bangles
Meaning of difficult words:
| | | |
| --- | --- | --- |
| S.No | Words | Meaning |
| 1. | Companion | Refers to someone who we spend time with |
National Council of Educational Research and Training (2007). Glimpses of India - A Baker from Goa - Lucio Rodrigues (pp 85-89). Published at the Publication Division by the Secretary, National Council of Educational Research and Training, Sri Aurobindo Marg, New Delhi.