Glimpses of India
-
Part
\(II\)", written by
Lokesh Abrol
, discusses a beautiful, heavenly place named
Coorg
that lies in the district of Karnataka, India, located exactly between Mysore and the coastal town of
Mangalore
. Karnataka is located on the western coast of India. According to the narrator, this place is a piece of heaven which must have drifted from the
kingdom of God
. It is a place with low, uneven hills. Thus, Coorg is said to be a land of rolling hills as it has many rolling hills.
These rolling hills could have been formed either by mountain erosion or formed by erosion when soil materials from other places get settled near hills.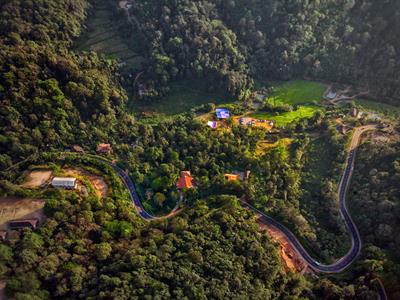 Coorg*
According to the author, Coorg is inhabited by
brave warriors
, pretty women and wild animals.
As previously mentioned, Coorg is one of Karnataka's most well-known hill stations and is covered in hills; this place is also known as "
Kodagu
." There are coffee, spice, and evergreen rainforests in this region. Additionally, these evergreen forests make up around \(30\)% of the Coorg hill station.
During the monsoon, Coorg experiences intense rainfall that prevents outside visitors from arriving. Visitors can visit Coorg from
September
through
March
, which is the best time to go there after the period of heavy rain has passed. The air would be filled with the strong aroma of coffee because there are
coffee plantations
nearby, and the weather would be excellent, with little rain throughout this time. The overabundance of nature has buried coffee farms and colonial homes within such a dense jungle.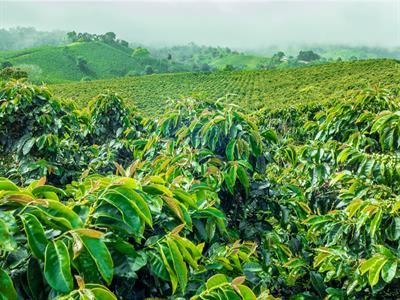 Coffee plantation
A part of Alexander's army is said to have come here since they
couldn't return
, and the people of Coorg are thought to be of
Greek
or
Arabic ancestry
. They settled down and started getting married to the locals. As a result, their culture has been reflected in the marriage and religious rites, which are different from mainstream Hindu practices.
Additionally, as Coorg people typically wear
long
,
black coats
with embroidered
waistbelts
, this served as additional proof that Kodavus are descended from Arabs since this dress code resembles the
Kuffia
worn by
Arabs
and
Kurds
.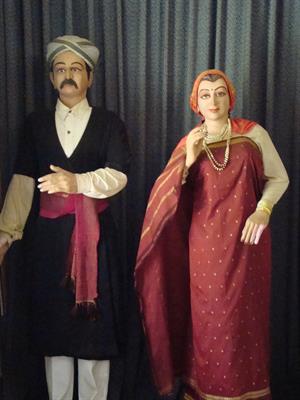 Kodava attire**
The author discusses the Coorgi people's
friendly hospitality
and emphasises how pleased they would be to share the valiant accomplishments of their sons and fathers. Kodavus are
courageous people
, as shown by the various
accolades
the
Coorg regiment
of the
Indian army
has won throughout the years.
Furthermore, the first Chief of the Indian Army was
General Cariappa
, a Coorgi. Additionally, only Kodavus or Coorgis are allowed to carry firearms openly in India without a licence, demonstrating the
trustworthiness
of the
Coorgi
.
The
Cauvery
River, a significant river in South India,
originates
in the
woods
and
hills of Coorg
, which are situated on the
Brahmagiri highlands
close to Bhagamandala. The Mahaseer, a sizable freshwater fish, is abundant in this river. In this river,
Kingfishers
dive to capture fish,
squirrels
, and
langurs
play by eating fruits and tossing them into the water.
Elephants
take pleasure in having their mahouts
clean
them as they
bathe
.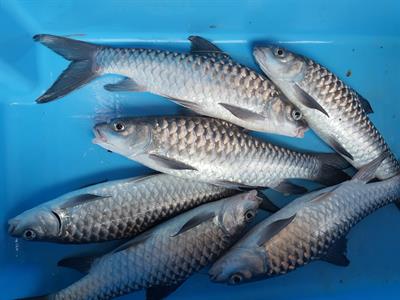 Mahaseer fish
A mahout is a person who drives and takes care of elephants.
The author discusses the distinctive features of the place Coorg and adds that this location can turn even the least active people into the most ardent explorers with more athletic activities like
rafting
,
canoeing
,
rappelling
,
rock climbing
, and
mountain biking
.
Also, the author says the hills have various pathways that the previous trekkers formed; and the place is fully surrounded by birds, bees and butterflies, which seem to be a
companion
for people;
Macaques
,
Malabar squirrels
,
langurs
and
slender loris
keep a watchful eye from the tree canopy. If we talk about nature, it is not only about the beauty but also the wildlife that can be seen here.
In conclusion, the author says that to look at the entire Coorg hill station, one must climb up to
Brahmagiri hills
. And a walk through a rope bridge would lead to the sixty-four-acre island of
Nisargadhama
, a famous island of Coorg. Moreover, nearby that place lies Bylakuppe,
India's largest Tibetan settlement
, where Buddhist monks reside in their typical red, ochre and yellow robes.
The author concludes by saying 'Coorg' is the
heart and Soul of India
.