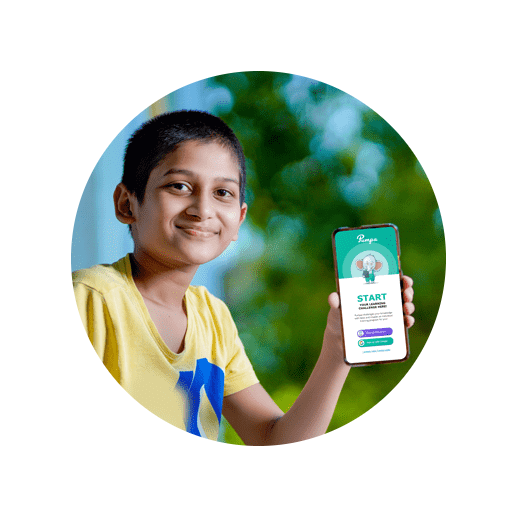 PUMPA - SMART LEARNING
மதிப்பெண்கள் எடுப்பது கடினமா? எங்கள் AI enabled learning system மூலம் நீங்கள் முதலிடம் பெற பயிற்சியளிக்க முடியும்!
டவுன்லோடு செய்யுங்கள்
The river, Kaveri, obtains its water from the hills and forests of Coorg. Mahaseer — a large freshwater fish — abound in these waters. Kingfishers dive for their catch, while squirrels and langurs drop partially eaten fruit for the mischief of enjoying the splash and the ripple effect in the clear water. Elephants enjoy being bathed and scrubbed in the river by their mahouts.
Explanation
:
The
Cauvery
River, a significant river in South India,
originates
in the
woods
and
hills of Coorg
, which are situated on the
Brahmagiri highlands
close to Bhagamandala. The Mahaseer, a sizable freshwater fish, is abundant in this river. In this river,
Kingfishers
dive to capture fish,
squirrels
, and
langurs
play by eating fruits and tossing them into the water.
Elephants
take pleasure in having their mahouts
clean
them as they
bathe
.
Mahaseer fish
A mahout is a person who drives and takes care of elephants.
Meaning of difficult words:
| | | |
| --- | --- | --- |
| S.No | Words | Meaning |
| 1. | Ripple | Small wave or movement on water's surface |
| 2. | Abound | Existing in plenty |
| 3. | Langur | A long-tailed arboreal Asian monkey |
National Council of Educational Research and Training (2007). Glimpses of India - Coorg - Lokesh Abrol (pp 90-94). Published at the Publication Division by the Secretary, National Council of Educational Research and Training, Sri Aurobindo Marg, New Delhi.