"Her great tragedy happened just three years ago," said the child, "that would be since your sister's time."

"Her tragedy?" asked Framton. Somehow in this restful country spot tragedies seemed out of place.

"You may wonder why we keep that window wide open on an October afternoon," said the niece, indicating a large French window that opened on to a lawn.

"It is quite warm for the time of the year," said Framton, "but has that window got anything to do with the tragedy?"
Explanation:
While Mr Nuttel wondered about the masculine habitation of the room, Vera
interrupted
his thoughts by talking about
Mrs Sappleton's tragedy
. The girl states that the aunt's 'great tragedy occurred only about
three years ago
'. She also explains how it had happened after his sister had moved away from the place.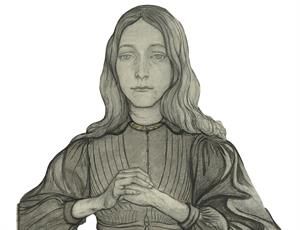 'Her great tragedy happened just three years ago;, said Vera
Mr Nuttel was taken aback, given that the topic appeared
abruptly
. The question "her tragedy?" seems more of a
rhetorical question
than something put forth for Vera to answer. He couldn't believe how something tragic could happen in the restful country. Tragedies seem out of place in this peaceful (or rather, uneventful) country spot.
The girl then pointed towards an
open
French window
that overlooked the garden and added that he might be wondering why it was left open on an
October
afternoon.
Mr Nuttel didn't find that odd, though. He observed that it was rather
warm
for the time of year, suggesting that it was
reasonable
for the windows to be open. Nevertheless, he enquired whether the state of the windows has anything to do with the tragedy.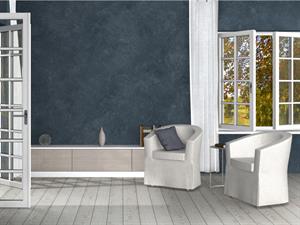 A French window overlooking a garden
It is worthy to note that the U.K. experiences the
autumn
season during October. However, the season could have
unsettled weather
, i.e., it could be either
dry and warm
or
wet and windy
. From Mr Nuttel's statement, it could be understood that the temperature was on the
warmer side
.
Meanings of difficult words:
| | | |
| --- | --- | --- |
| S.No | Words | Meanings |
| | French Window | A pair of glass doors, usually opening from the back of a house into its garden; or a pair of windows that looks like a door, reaches to the floor, contains no grill, and has a vertical bar between the two sections of the window |
National Council of Educational Research and Training (2008). The Open Window – Saki (pp. 55 - 61). Published at the Publication Division by the Secretary, National Council of Educational Research and Training, Sri Aurobindo Marg, New Delhi.