Theory:
The changes in the state of a substance are something we encounter daily, which is a physical change.
The change in the state of ice to water, water to vapour, and their reversible changes are some of the best examples of physical changes in our day to day life.
The substance changes its properties by heating, cooling, or mixing it with some other substances. Some of the changes are reversible, whereas the others are not.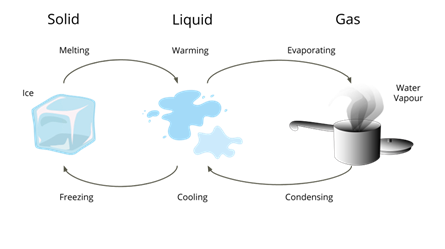 Change of state
We know water takes various forms like solid, liquid and gas at different conditions -the physical state of water changes in different processes. The following are some examples of change in state of a substance.
Freezing: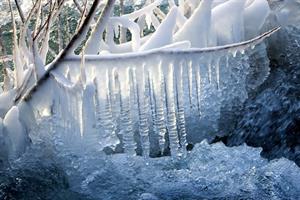 Freezing water
The change in state from a
liquid
into a
solid
on cooling is known as freezing.
Melting: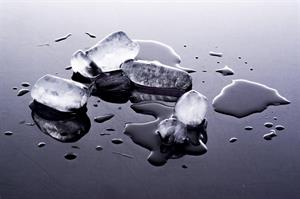 Melting ice cubes
The process in which a
solid-state
of a substance changes into a
liquid
on heating is known as melting.
Evaporation: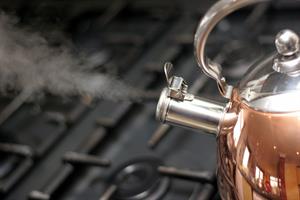 Water evaporats
When the water is boiled, it changes into water vapour. This change in state from
liquid
to
vapour
is known as evaporation.
Condensation: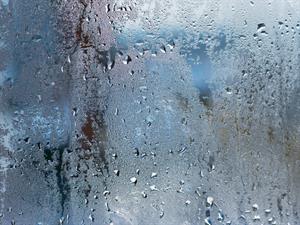 Condensation
The water
vapour
can be changed again into
liquid
by cooling. This process where the water vapour changes into the water on cooling is known as condensation.
Sublimation:
The process where
solid
directly
changes into
vapour
on heating is known as sublimation.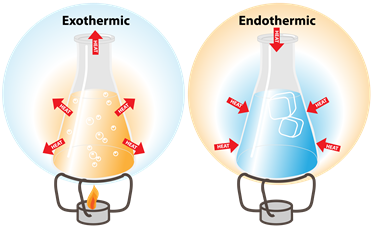 Exothermic and endothermic changes
Endothermic process:
Melting
,
vaporisation
, and
sublimation
occur when heated, and hence it is called an endothermic process. In the endothermic process, the heat is absorbed from the surroundings.
Exothermic process:
Freezing
and
condensation
, occur when heat is released, and hence it is called an exothermic process. In the exothermic process, the heat is released to the surroundings.
States of Matter and Changes of State