Theory:
LibreOffice Calc allows you to generate auto numbers.
To generate auto numbers, follow the steps given below.
Click the

LibreOffice Calc Spreadsheet

from the LibreOffice Start Centre.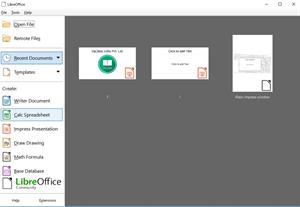 By default, you always get a

workbook

(

sheet

\(1\)) when you open the LibreOffice Calc application.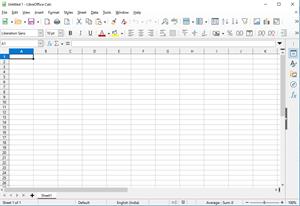 Enter the first two numbers of the series in two cells.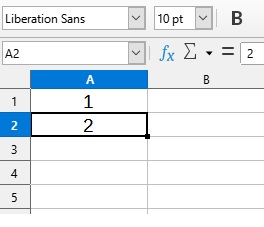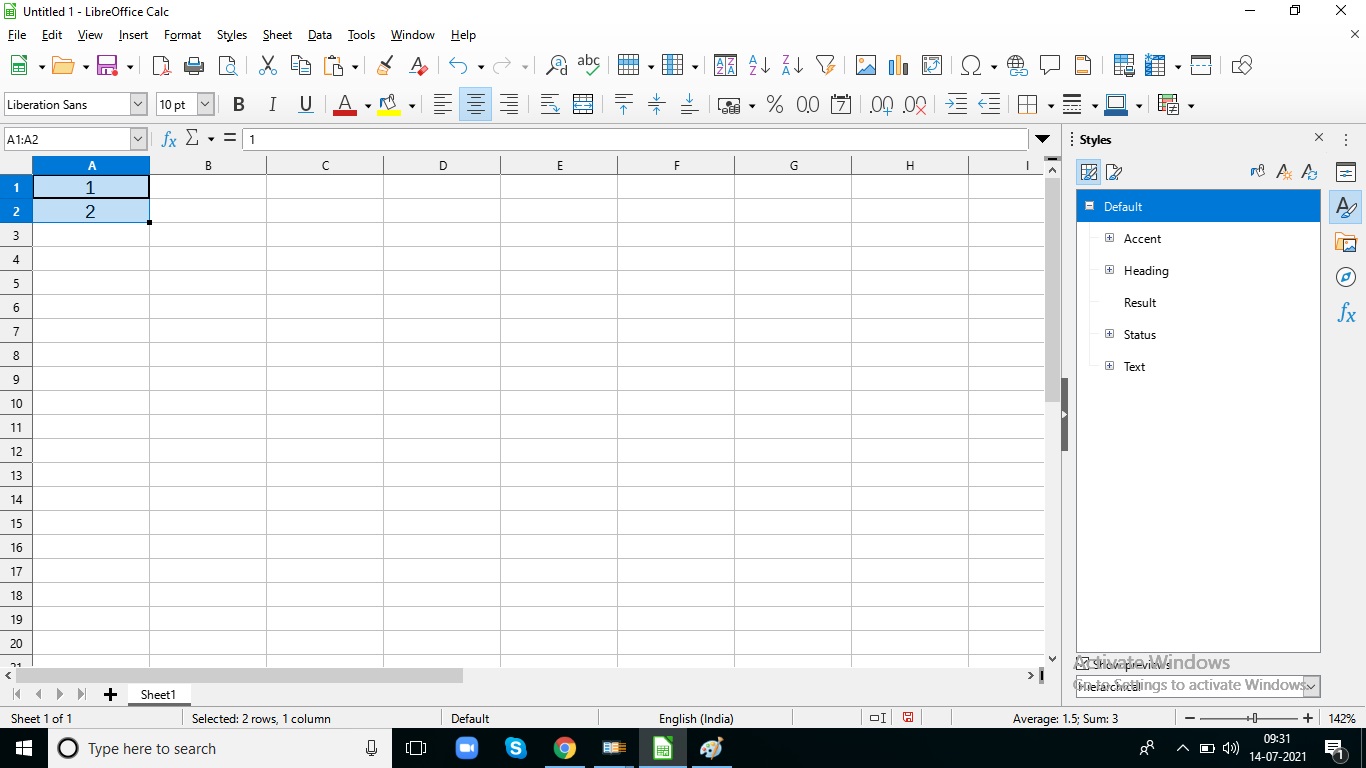 Move the cursor to the right side bottom of the cell. The cursor will change to the

plus sign

.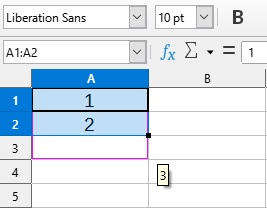 Drag

the plus sign to the desired cell.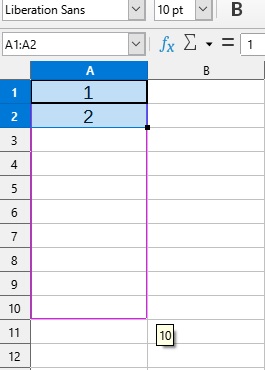 The numbers will be generated automatically. You can generate any series by using this method.