Theory:
When you type the text that is
too long to fit in the cell
, the text will overlap on the next cell. If you want it to display in a single line, you can
merge the cell
.
Click the

LibreOffice Calc Spreadsheet

from the LibreOffice Start Centre.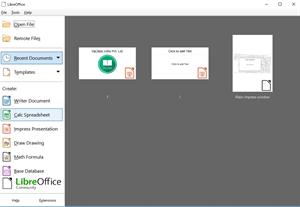 By default, you always get a

workbook

(

sheet

\(1\)) when you open the LibreOffice Calc application.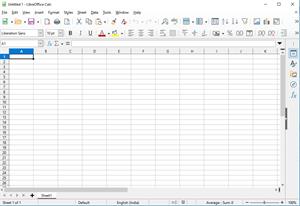 Enter the content in the LibreOffice Calc Spreadsheet.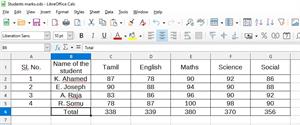 Move the cursor to cells to be merged.

Go to format in the menu bar and choose

merge cells

.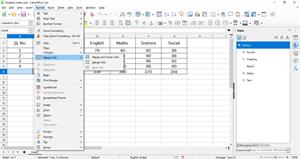 Or
Select the cells and right-click the mouse button. Then select the

merge cells

option.