Theory:
In the previous exercise, you have studied the basics of slides. Here, you are going to learn how to insert a new slide in the presentation.
Inserting New Slide:
Open a new impress presentation.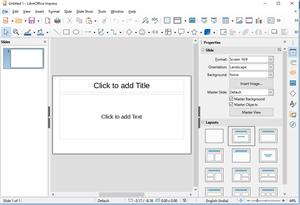 By default, the presentation has the Title Subtitle slide layout as the first slide.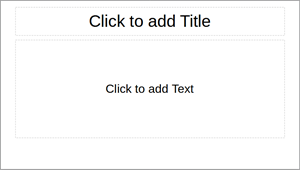 To insert a new slide in a presentation, Click Slide menu.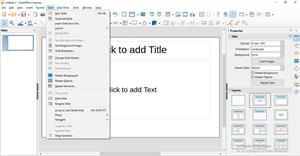 Click New Slide from slides menu.
Choose the layout you want (For example, Title and content layout) the new slide is inserted. Similarly, you can add many slides to a presentation.