Theory:
A presentation is an organised way of delivering information. It is an organised display of information along with graphics, movies, sound, etc. All these are presented together on the screen.
Create a blank Presentation:
To create a Blank presentation, follow the given steps:
Click the LibreOffice Impress Presentation from the LibreOffice Start Centre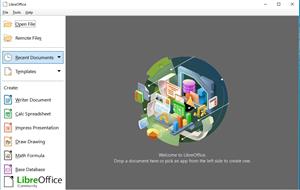 The following screen will open.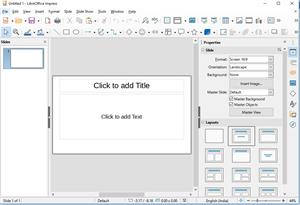 Click the New option from the File menu.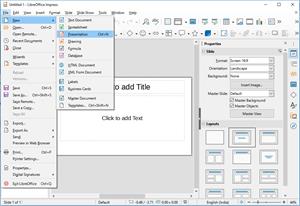 The New impress presentation screen will open.
Click the Presentation option from the left pane.
Click the Blank Presentation option.