PUMPA - THE SMART LEARNING APP
Take a 10 minutes test to understand your learning levels and get personalised training plan!
Download now on Google Play
Theory:
A map is a diagram that indicates information about a location at a specific time. Maps are realistic representations of the natural world, drawing on a level surface but many times smaller than the actual location. One of the earliest kinds of nonverbal communication is maps.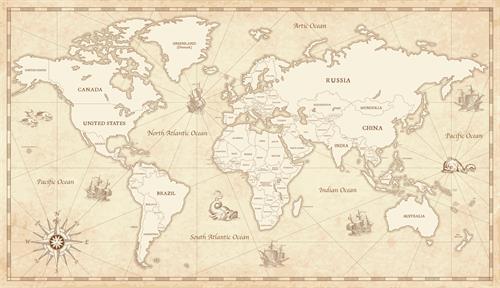 World Map
Maps were initially created using a variety of materials including animal skin, cloth, parchment, papyrus, wet earth, and clay tablets.
Importance of Maps:
1
. Reading maps can help you understand the geographical position of
mountains
,
plateaus
,
plains
,
rivers
,
lakes
, the
ocean
, and
cultural aspects
such as highways and settlements.
2
. The maps are intended to be
historical documents
that will aid us in understanding the past and anticipating the future.
3
. The
political boundaries
of many countries and states are depicted on maps.

4. Maps refer to the things that individuals own and the geographical limits.
5
. It helps learners
visually comprehend
the size and shape of various
countries
,
continents
, etc.
The art and science of making maps are called

cartography

.
A

person who prepares

maps is called a

cartographer

.