PUMPA - THE SMART LEARNING APP
Take a 10 minutes test to understand your learning levels and get personalised training plan!
Download now on Google Play
Theory:
Religion may be regarded as a collection of beliefs, cultural systems, and world views that relate humanity to an order of existence. In other words, a human being's trust, faith and worship of a particular system is known as a religion.
Religion
may be defined as a particular system of faith and worship that brings human being with human society and, it is a symbol of group identity and a cultural rallying point.
Religion
is a
set of beliefs and practices
through which people look for harmony with the power of the universe. Religion may impact how we interact with other people and our environment, which then shapes the development of a people's cultural landscape.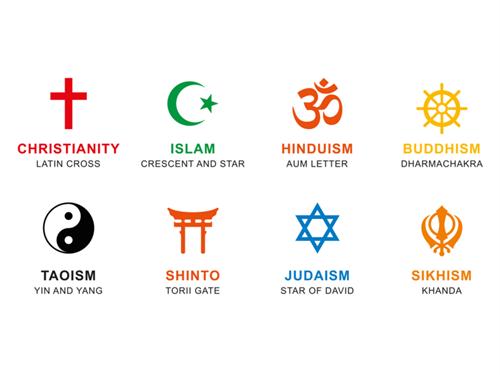 Classification of Religion
a) Universalizing Religions
Universalizing religions propose belief systems that are
attractive to the universal population
. They seek new members and welcome anyone and everyone who wishes to adopt their belief system. Universalizing religions have many diverse members, who come from different ethnic backgrounds, hence the term universal.
Universalizing religions: Christianity, Islam and Buddhism.
In contrast to universalizing religions, ethnic religions are based on beliefs, superstitions, and rituals traditionally
followed for many generations
within ethnicity and culture. It follows one's ethnicity because the religion does not tend to convert. In some ways, ethnic religions act like folk culture. It expands via relocation diffusion and often increases through birth rates.
Ethnic Religions: Judaism, Hinduism and Japanese Shintoism.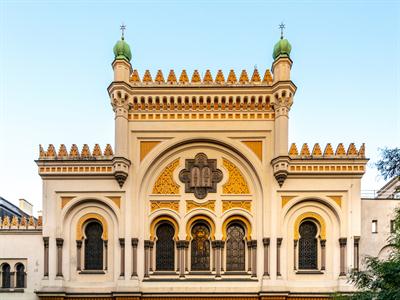 Synagogue
c) Tribal or Traditional Religions
The tribal religion is believed to be the most
primitive
form of religion found in human society.
Tribal religions: Animism, Shamanism and Shaman.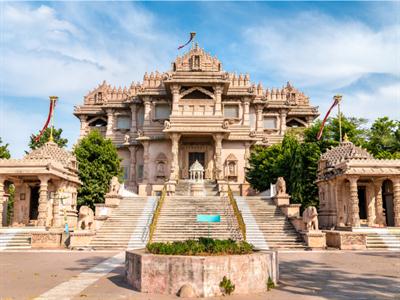 Derasar
| | |
| --- | --- |
| Religion | Place of worship |
| Buddhism | Vihara |
| Christianity | Church |
| Hinduism | Temple |
| Islam | Mosque |
| Jainism | Jain Temple or Derasar |
| Judaism | Synagogue |
| Zoroastrianism | Agiyari |
| Taoism | Taoist Temple |
| Shinto | Shrine |
| Sikhism | Gurdwara |