PUMPA - THE SMART LEARNING APP
Take a 10 minutes test to understand your learning levels and get personalised training plan!
Download now on Google Play
Theory:
Any action that involves production, distribution, consumption or services is an
economic activity
.
Basics of Economic Activities
Based on the type of action involved, fundamental economic activities are classified into the following types.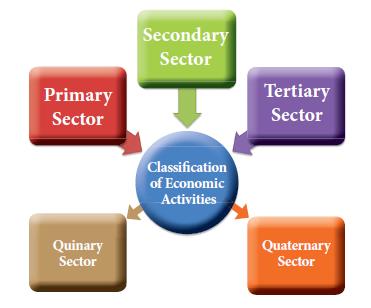 1.
Primary Economic Activities
(e.g., Raw cotton production, hunting, fishing, animal rearing)
2.
Secondary Economic Activities
(e.g., Spinning mill, Automobile manufacturing, Food processing industry, shipbuilding, metalworking and smelting )
3.
Tertiary Economic Activities
(e.g. Trade, Transport, health, Communication, education, administration )
4.
Quaternary Activities
(e.g. Banking sector, information and communication technologies, consultation)
5.
Quinary Activities
(e.g. Judicial sector, research and development (R&D) activities, e-learning, business research, intellectual property (IP) research, the legal profession and the banking sector.)
1. Primary Economic Activities: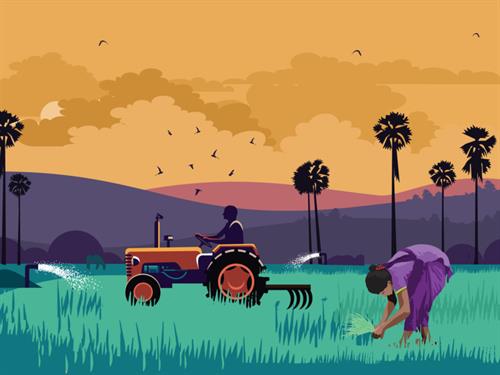 Agriculture
As the name suggests, they have started from the very beginning. Activities that involve collecting, extracting or harvesting
natural resources
are called Primary Economic Activities. It includes agriculture, mining, forestry, grazing, hunting and gathering, fishing, and quarrying.
2. Secondary Economic Activities
Activities that convert raw materials extracted from the primary activities into
finished products
that are fit for human consumption are called secondary economic activities.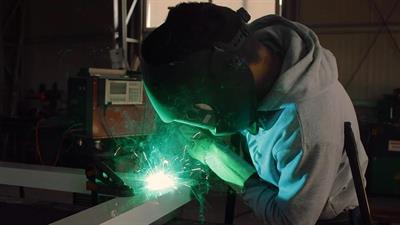 Manufacturing