Theory:
Currently, more than \(50\)

%

of the world's population lives in urban areas.
It is expected to have about

\(70\)%

of the world's population live in urban areas by \(2050\).
Over\( 3/5th \)or

60%

of the land projected to become urban by \(2030 \)is yet to be built.
Africa is likely to reach a

50%

urbanisation rate only in \(2035\).
In \(1970\), Tokyo and New York were the only megacities. But today, there are 23 megacities, 13 in Asia, 4 in Latin America, and 2 each in Africa, Europe and Northern America.
Megacities account for a small but increasing proportion of the world urban population: 9.9% in \(2011 \)and 13.6% in \(2025\).
Over half (50%) of the urban population lives and will continue to live in small urban centres with a population of less than half a million.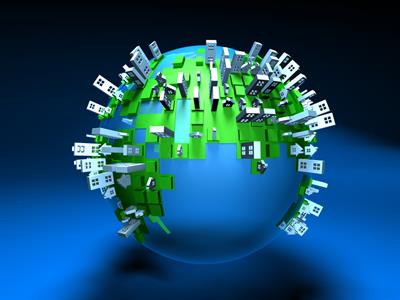 In 2011, Northern America experienced the highest level of urbanisation (\(82.2\) per cent), followed by Latin America and the Caribbean (\(79.1 \)per cent).
Africa and Asia are expected to have the highest rate of urbanisation in the coming decades.
The urban population is likely to treble in Africa and increase by 1.7 times in Asia over the next four decades.
Between 2018 and 2050, just 3 countries – India, China and Nigeria – together are expected to account for 35% of the growth in the urban population of the world.
https://population.un.org/wup/Publications/Files/WUP2018-KeyFacts.pdf
https://www.un.org/en/ecosoc/integration/pdf/fact_sheet.pdf