Theory:
The Lower Paleolithic Tamil Nadu
The Hominins who wandered and settled in many parts of the world from Africa to Asia were also found in parts of Tamil Nadu who settled and made tools from stones. These tools of
Hominins
were founded from
Athirampakkam
(Chennai) by the archaeologists.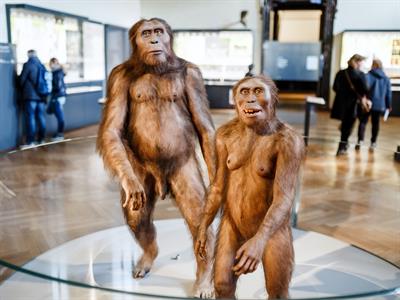 Homo Erectus
Other ancestors of humans, Homo Erectus, also settled in parts of Tamil Nadu who were briefly found on the banks of
Kosasthalaiyar
river, which was once considered the cradle of Tamil civilization. The archaeologists employed various methods like "cosmic ray exposure dating" to excavate the sites.
Cosmic ray exposure dating:
This method uses the interaction between
Cosmic rays and nuclide
present in rocks to determine the age.
The Arrival of Robert Bruce Foote:
The entry of Robert Bruce Foote changed the archaeological scene in Tamil Nadu . His methods of excavation and the findings from the sites garnered national attention, which indirectly placed Tamil Nadu as an important Paleolithic site.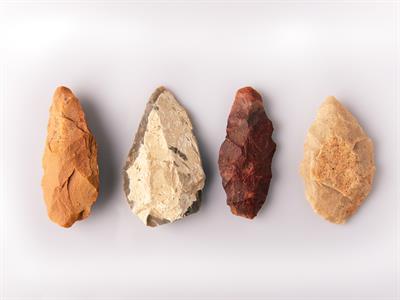 The Quartzite Stones
THE DISCOVERY THAT PLACED TAMIL NADU ON PREHISTORIC MAP:
The Groundbreaking discovery was made in
Pallavaram
near
Chennai
in
1863
. This incident happened on a parade ground where he picked a "
hand-axe
" made with
Quartsite
, a
Paleolithic tool
that had never been seen before in India. Four months later, he and his friend founded various other tools of the Paleolithic period, like cleavers and Flake tools at
Attirampakkam
.
Numerous pieces of evidence showed that the people who inhabited the regions of Tamil Nadu also knew hammer stones and spheroids, where the cobbles and pebbles found over riversides were used as raw materials.
Some sites where the Lower Paleolithic tools are founded have been listed below:
Athirampakkam
Vadamadurai
Pallavaram
Parikulam
Erumaivettipalayam
North Arcot
Dharmapuri
Basalt rocks:
These rocks are formed when the molten lava explodes from a volcanic eruption and settles down on the ground surface. Some tools found in the northern part of Tamil Nadu are made of these rocks known to the Paleolithic people..
Middle Paleolithic in Tamil Nadu:
The Middle Paleolithic evolved in Tamil Nadu, with the change marked by the appearance of tools that were found over some parts of Tamil Nadu. There was a lack of fossil evidence, but some tools found near

Athirampakkam

clearly shows the differences.
These tools have obtained a shift in the way they were made. From Acheulian

methods

, the middle Paleolithic period shifted to the

Stone-knapping technique

named

Levallois

technique

.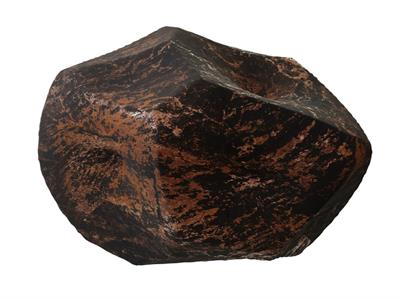 The Knapped Stone
Another marked difference was the size of the tools, which became smaller over time.
Most of the Middle Paleolithic tools were found from the southern part of Tamil Nadu, namely

Thanjavur

,

Ariyalur

, and

Sivarakottai

.
Homo Erectus: frantic00 / Shutterstock