Theory:
RADHA:
My favourite activity is climbing trees. Just outside our house, there is a mango tree which I love to go up. Its branches spread out, so it is simple to climb up the tree, and I can sit comfortably in the fork of two branches. My mother tells me it is not sensible for girls to climb trees, but one afternoon she climbed up too, and both of us sat there talking and eating raw mangoes. When I am high up in the tree, I feel like I can rule the whole world.
Explanation:
Radha loves
climbing trees
, especially
the
mango tree
outside her house.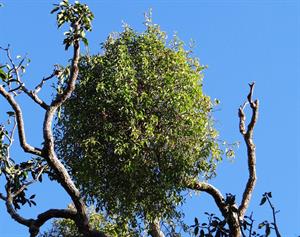 Mango Tree
Radha finds it easy to climb the tree because the mango tree has
wide branches
and gives her space to sit on top of it,
without fear
.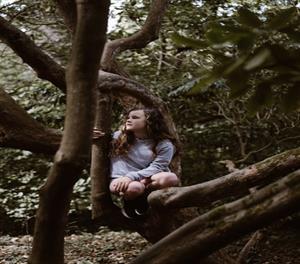 Girl sitting on a tree branch.
Radha's mother
scolds her for climbing trees
, as she thinks that
girls should not climb

trees
. But one afternoon, she changes her mind, as
she climbs the tree along with Radha
. They have fun on top of the tree while eating
raw mangoes
.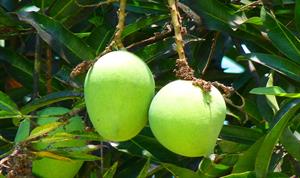 Raw Mango
In spite of obstacles, Radha chooses to do what she likes, because when she is on top of a tree, she feels like being on
top of the world
, giving her the feeling that

she could rule it

.
Meanings of difficult words:
| | | |
| --- | --- | --- |
| S.No | Words | Meaning |
| 1 | | Liked the best of all |
| 2 | | A division in the trunk of the tree |
| 3 | | Using sense and logic |
| 4 | | Mangoes that are not ripe/ Green mangoes |
National Council of Educational Research and Training (2006). Honeysuckle. Who I am (pp. 69-73). Published at the Publication Division by the Secretary, National Council of Educational Research and Training, Sri Aurobindo Marg, New Delhi.