Theory:
The Inkscape application is a free vector graphics editor for Linux and Windows. It helps for artistic and technical works such as cartoons, clip art, logos, typography, diagramming and flowcharting.
Let us discuss the steps to edit the pictures in the
Inkscape application.
Step 1:
First, we have to scan the picture that we have drawn on the computer.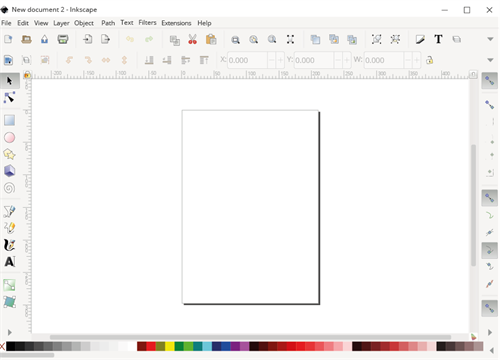 Step 2:
Next, open this picture in the '
INKSCAPE
' software. Select the entire image.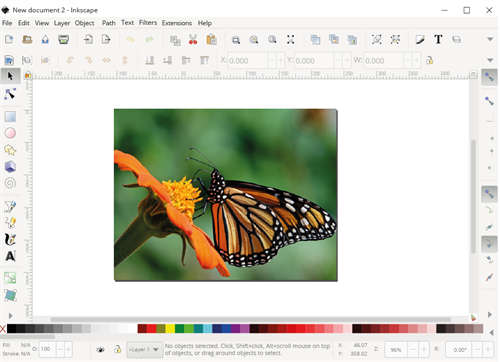 Step 3:
Select the PATH option from the menu bar. From the submenu, select the '
TRACE BITMAP'
option.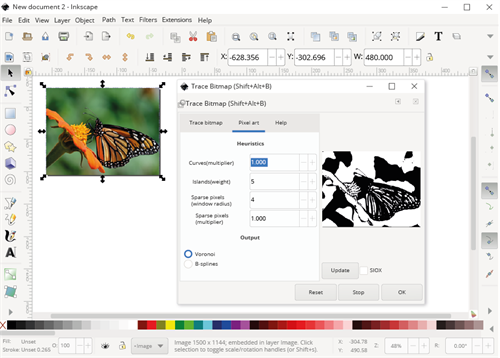 Step 4:
Do corrections in the small screen which appears. Now
UPLOAD
this edited image and then click on OK.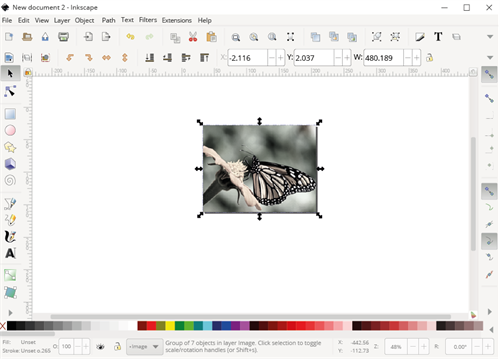 Step 5:
Close the screen of
TRACE BITMAP
. Now, click the picture that appears on the present screen and drag it. You will get the vector graphics of the drawn image. Save it in your choice of file format by clicking the save button.