While commuting to School transportation:
Safe commuting has always been an issue for parents and school administration. Even though several steps are taken to ensure the safety of students, we still hear about accidents and deaths.
So, it's the responsibility of all of us to prevent casualties while commuting to school. Students must follow the rules and regulations for a safe journey.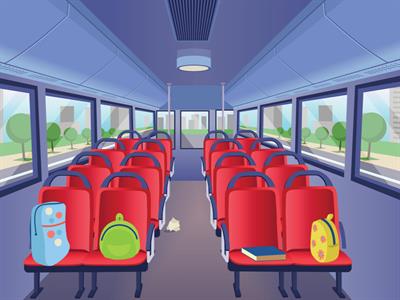 Dos:
1. Get up early and start early from home.
2. Board the bus from the designated bus stop in a queue.
3. Once inside the bus, behave properly.
4. Hold on to the railings of the bus.
5. Alight only at the designated bus stop.
6. Get down only when the bus has stopped completely.
7. If the driver is not following the road safety norms, bring it to the notice of school authorities/parents or the traffic helpline.
Don'ts:

1. Do not rush or run to catch your bus.
2. Do not stand on the steps of the bus.
3. Do not make noise that may distract the driver.
4. Do not put any part of the body outside the bus.
5. Do not get in or get down from a moving bus.