PUMPA - THE SMART LEARNING APP
Take a 10 minutes test to understand your learning levels and get personalised training plan!
Download now on Google Play
Theory:
In this module, lets learn about a introduction to state government and various posts.
India has a separate system of administration for the Union, States and Union territories. India has
\(28\) states and \(8\) union territories
including our
capital territory Delhi
. (Recently
Jammu & Kashmir is announced as an Union territory
)
Union Territories are: Andaman and Nicobar Islands, Chandigarh, Dadra and Nagar Haveli and Daman and Diu, National Capital Territory of Delhi, Jammu and Kashmir, Lakshadweep, Ladakh and Puducherry.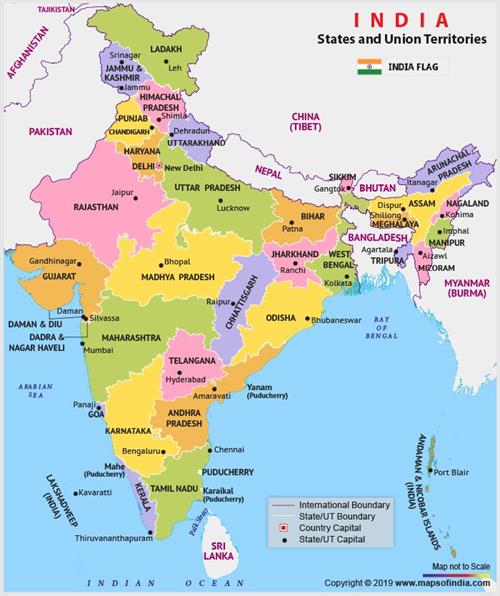 All the states and union territories have
separate governments
to run its own
administration
.
Governor, Chief Minister and all the ministers constitute the State Government.
The member of the Parliament is called MP whereas the
member of the Legislative Assembly is called MLA
. Both the Central and State Governments work according to our constitution.
State Executive
:
Governor
,
Chief Minister
,
Council of Ministers
State Legislative
:
State Legislature
( Upper and Lower house)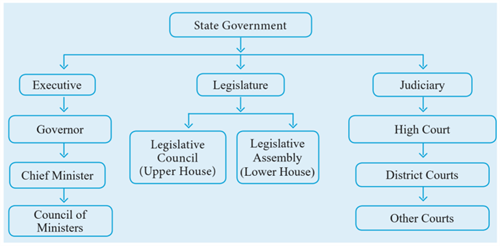 In the upcoming modules, we will learn in brief about the roles and powers of Governor, Chief minister and their election procedures.
https://www.brainyias.com/wp-content/uploads/2018/02/polity-notes-brainyias-local-government-hirarchy.png
https://www.winmeen.com/state-government-notes-10th-social-science/